---
Alleged Sex Trafficking in Small Town Ohio, Part II
More witnesses have come forward in the ongoing Portsmouth, OH trafficking case.
This action is on a new page. Don't forget to come back and tell us if you took this action.

Thank You!
Thank you for completing this action. Head back to the action library to see more ways you can help.
Share this Action
In March of 2019, the Cincinnati Enquirer published the results of a yearlong investigation into a former Portsmouth, OH city councilman.
In September of that year, the Enquirer followed up with a second article about sex trafficking in that community. Allegations of sex trafficking now embroil other city officials, including in Portsmouth's probation office. These developments have been spurred by more courageous victims and survivors willing to testify, on the record, that they have endured the abuse of what one described as a "good ol' boys network." Public figures in Ohio such as State Attorney General Dave Yost and U.S. Senator Sherrod Brown have weighed in on this developing case.
Click the button above to read about new developments in this case.
Forms of Abolition:
Awareness
Forms of Slavery:
Sex Trafficking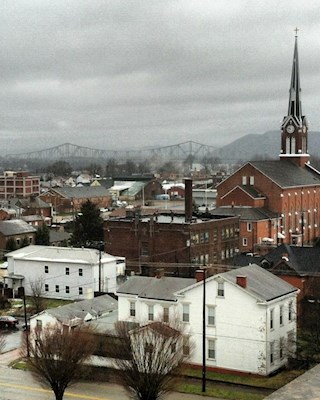 Did you complete this action?
We want to track how many people take this action, so we understand the impact it has on the ground. We share these impacts regularly and always partner with organizations to make sure what you're doing counts.