---
Download the US Advisory Council on Human Trafficking 2019 Annual Report
A council comprised of eight victims and survivors of human trafficking has submitted a report to the US State Department on modern day day enslavement. It is available for the public to download!
This action is on a new page. Don't forget to come back and tell us if you took this action.

Thank You!
Thank you for completing this action. Head back to the action library to see more ways you can help.
Share this Action
About the Council
The U.S. Advisory Council on Human Trafficking is composed of eight survivors of modern day enslavement. These leaders, who bring their expertise and experience as trafficking victims, advise and provide recommendations to the President's Interagency Task Force to Monitor and Combat Trafficking in Persons (PITF). The goal is to improve federal anti-trafficking policies. 
The Council was established on May 29, 2015 after the US Congress passed and President Barack Obama signed the Justice for Victims of Trafficking Act (JVTA) of 2015. This law is also known as the Survivors of Human Trafficking Empowerment Act. In March 2018 President Donald Trump appointed members of the Council to:
Provide advice and recommendations to the U.S. government, specifically the Senior Policy Operating Group (SPOG) and the PITF, to strengthen federal policy and programming efforts that reflect best practices in the anti-trafficking field.
Review federal U.S. government policy and programs intended to combat human trafficking, including programs relating to the provision of services for victims.
Gather information from U.S. government agencies, states, and the community for the Council's annual report.
Publish an annual report that contains the findings derived from reviews conducted of federal government policy and programs.
Serve as a point of contact for federal agencies reaching out to human trafficking survivors for input on anti-trafficking programming and policies in the United States.
Represent the diverse population of human trafficking survivors across the United States.
The Council brings expertise from members' personal experiences of human trafficking as well as members' ongoing work and leadership in various national, state, local, and tribal anti-trafficking efforts. The Council has organized itself into two committees to conduct its work: Underserved Populations Committee and Survivor-Informed Leadership Committee. Information about each Council member is provided on pages 6 and 7 of the Annual Report, which you can download by clicking the button above.
Don't forget to share the Report when you are done reading! You may also want to review the 2018 Trafficking In Persons (TIP) Report, which is also released by the US State Department. The language in this summary of the Advisory Council's role is from their website.
Forms of Abolition:
Policy Making
Forms of Slavery:
Domestic Servitude, Sex Trafficking, Forced Labor, Bonded Labor, Child Labor, Forced Marriage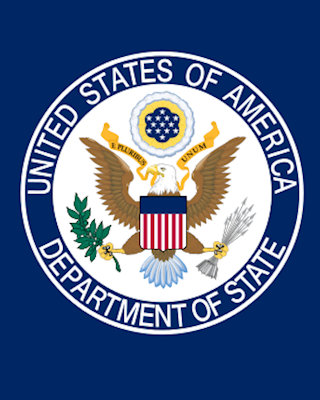 Did you complete this action?
We want to track how many people take this action, so we understand the impact it has on the ground. We share these impacts regularly and always partner with organizations to make sure what you're doing counts.