---
Learn About Prison Labor
Across the United States, prison inmates have planned strikes against state-imposed forced labor.
This action is on a new page. Don't forget to come back and tell us if you took this action.

Thank You!
Thank you for completing this action. Head back to the action library to see more ways you can help.
Share this Action
In late August and early September of 2018, inmates in correctional facilities across the United States went on strike to demand improvements in their quality of life. Many have refused to work or eat in order to draw attention to poor prison conditions and what many view as exploitative labor practices. This strike was inspired in part by the use of prison labor to fight California's record-braking 2018 wildfires. Organizations such as Freedom United are currently circulating petitions calling for an end to forced prison labor.
This issue is of particular relevance here at the National Underground Railroad Freedom Center. The Thirteenth Amendment, which abolished chattel enslavement, includes a loophole allowing forced labor as punishment for a crime. Back in 2016, End Slavery Now published a blog post entitled "State-Imposed Forced Labor: Arguments For and Against Prison Labor." It includes a summary of arguments on all sides of this issue, as well as links to sites which provide more information.  
Click the button above to read End Slavery Now's 2016 blog post on prison labor. You can also follow the links above for more information about this issue. Be sure and explore End Slavery Now's other blog posts as well!
Forms of Abolition:
Awareness
Forms of Slavery:
Forced Labor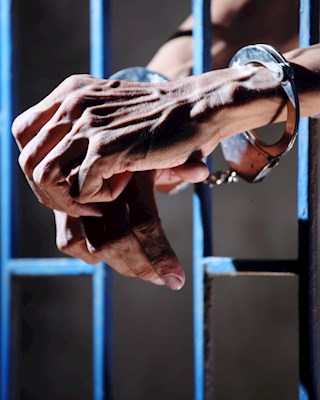 Did you complete this action?
We want to track how many people take this action, so we understand the impact it has on the ground. We share these impacts regularly and always partner with organizations to make sure what you're doing counts.