---
Shine A Light at the National Underground Railroad Freedom Center
"Shine a Light" is a new interactive experience that invites guests to explore the space to reveal information about human trafficking in Ohio by literally shining a light on ordinary scenes.
This action is on a new page. Don't forget to come back and tell us if you took this action.

Thank You!
Thank you for completing this action. Head back to the action library to see more ways you can help.
Share this Action
Human trafficking is in films as a singular, unquestionably wicked act easily identified but far from the cities and neighborhoods of Ohio. But this modern-day slavery is much more subtle and much closer. Ohio ranks fourth in the nation in human trafficking cases, with over 300 cases reported. A new addition to the National Underground Railroad Freedom Center's Invisible: Slavery Today gallery will help guests understand what human trafficking looks like in Ohio and provide resources to become involved in stopping it as modern-day abolitionists.
"Human trafficking is a nefarious and dangerously misunderstood, underreported crime against humanity," said Woodrow Keown, Jr., president and COO of the National Underground Railroad Freedom Center. "Education is a powerful weapon in this fight against modern-day slavery, for both victims and abolitionists. We hope our 'Shine a Light' experience will engage guests to learn more about human trafficking so they can be vigilant, identify cases when they see it and act to save lives and liberate survivors."
Forms of Abolition:
Awareness, Empowerment
Forms of Slavery:
Sex Trafficking, Forced Labor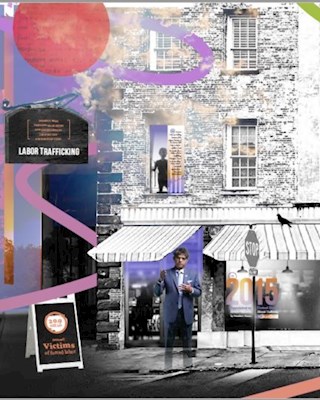 Will you complete this action?
We want to track how many people take this action, so we understand the impact it has on the ground. We share these impacts regularly and always partner with organizations to make sure what you're doing counts.