---
Stop Using the Term Underage Women
The June 2019 arrest of billionaire Jeffrey Epstein has brought the issue of human trafficking into the news again. It is a good time to talk about how to refer to the victims and survivors of this evil.
This action is on a new page. Don't forget to come back and tell us if you took this action.

Thank You!
Thank you for completing this action. Head back to the action library to see more ways you can help.
Share this Action
On July 8th, 2019 Jeffrey Epstein was charged with human trafficking and conspiracy to commit trafficking.
The arrest of such a high profile figure has brought the issue of modern-day enslavement into the public consciousness, again. This also raises the issue of how to talk about it. How can we best respect the victims and survivors of human trafficking, as well as what they went through?
Click the button above to read our blog post about why the public and the media should stay away from words like "underage women" and "child prostitute." The people Epstein is charged with trafficking were underage, and therefore children in the eyes of the law. Moreover, they could not consent to sex, transactional or otherwise. Please share this information as well, as it is important to foreground the well-being of trafficking victims and survivors.
Forms of Abolition:
Aftercare
Forms of Slavery:
Sex Trafficking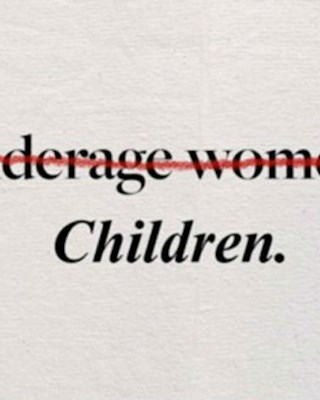 Did you complete this action?
We want to track how many people take this action, so we understand the impact it has on the ground. We share these impacts regularly and always partner with organizations to make sure what you're doing counts.