---
Urge the Ohio Senate to Protect All Minor Trafficking Victims
HB 461 would bring Ohio law into compliance with federal law regarding trafficking victims aged 16 and 17.
This action is on a new page. Don't forget to come back and tell us if you took this action.

Thank You!
Thank you for completing this action. Head back to the action library to see more ways you can help.
Share this Action
By and large, Ohio has a good track record of passing anti-trafficking legislation. One major exception is the way the state treats some victims who are minors. Due to Ohio's age of consent being 16, 16 and 17-year-old trafficking victims are required to prove that they were forced or deceived into sex work. This is different from the other 49 states which recognize that any minor engaged in commercial sex is a trafficking victim.
HB 461, introduced by Ohio State Rep. Teresa Fedor of Toledo and Rep. Tavia Galonski of Akron, would remove the "force, fraud, or coercion requirement" for 16 and 17-year-old trafficking victims. It would also bring state law into compliance with federal law. 
Click the button above to contact State Senator Fedor and show your support of her bill, which has bipartisan support. 
Forms of Abolition:
Policy Making
Forms of Slavery:
Sex Trafficking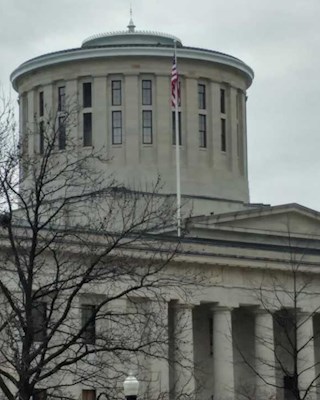 Did you complete this action?
We want to track how many people take this action, so we understand the impact it has on the ground. We share these impacts regularly and always partner with organizations to make sure what you're doing counts.