Give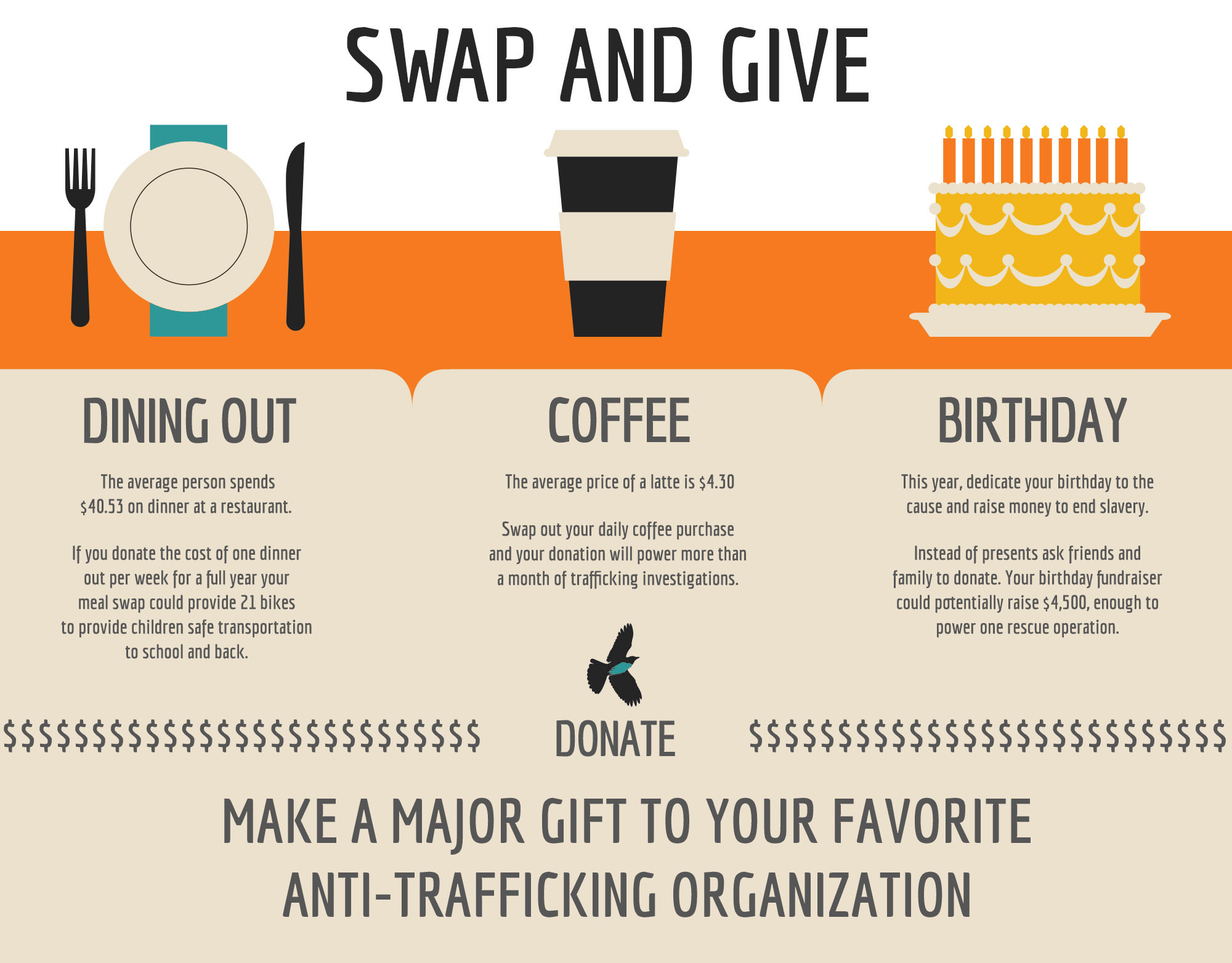 All financial donations are processed through the National Underground Railroad Freedom Center. The Freedom Center has partnered with Network for Good to securely process online credit card donations. Donate online today.
Ways to Give:
1.     Donate Your Daily Cup of Coffee to an Organization
The average cost of a latte in New York City is $4.30. Give up your daily cup of joe (and brew fair trade at home!), and donate your savings to your favorite organization. You could give more than $1,500 this year!
2.     Use Your Birthday as a Fundraiser
Instead of gifts this year, ask your friends and relatives to give to a charity of your choice. Try to hit a certain amount, like $1,200, to fund one month of investigations in a country fighting for justice.
3.     Fundraise for an Organization
Many organizations offer ways for you to fundraise directly for them. Check out our Antislavery Directory to research organizations before you begin raising money for their operations. If your favorite organization doesn't have an individual fundraising page, consider creating your own. Create a fundraiser, and collect donations to send directly to the organization. Here is one creative idea on how to host a garage sale for charity.