---
Thank New Hampshire's State Government for Protecting Child Trafficking Victims
House Bill 189 would exempt child sex trafficking victims from prosecution for crimes committed as a direct result of their enslavement.
This action is on a new page. Don't forget to come back and tell us if you took this action.

Thank You!
Thank you for completing this action. Head back to the action library to see more ways you can help.
Share this Action
Update: On July 1st, 2019 Gov. Chris Sununu signed HB 189 which had already been passed by the State Senate in June. Thanks to modern-day abolitionists like you, child victims and survivors in New Hampshire are now protected from facing criminal penalties for non-violent offences committed as a result of trafficking.
New Hampshire's Legislative Session ends on June 30th.
This New England State is already ahead of the curve when it comes to protecting victims and survivors of modern-day enslavement in the United States. New Hampshire law already states that minors cannot be charged with prostitution, and that there is no such thing as a "child prostitute." The Granite State is currently taking up a bill that would take things a step further.
House Bill 189, which would exempt victims and survivors of child sex trafficking from being prosecuted for crimes committed as a direct result of their victimization, would help prevent enslaved children from being treated as criminals. This bill has already passed the house and is being heard by the State Senate Judiciary Committee. Since the legislative session ends in one month, the time for us to speak out is now!
Passing this bill would set an important precedent for the other 49 states. Click the button above to tell New Hampshire to act. Don't forget to share on social media. After you do, please take the time to learn about other efforts at protecting victims and survivors of modern-day enslavement through policy making.
Forms of Abolition:
Policy Making
Forms of Slavery:
Sex Trafficking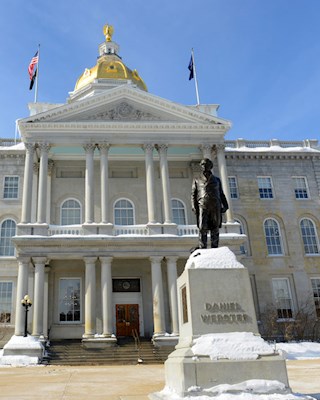 Did you complete this action?
We want to track how many people take this action, so we understand the impact it has on the ground. We share these impacts regularly and always partner with organizations to make sure what you're doing counts.